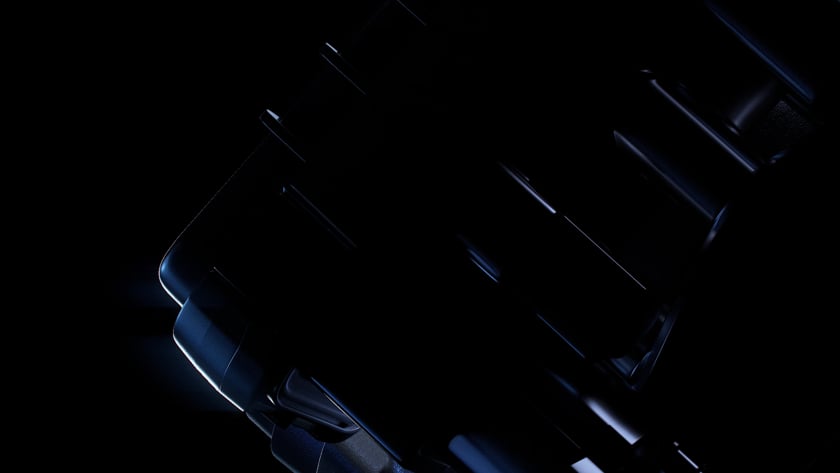 ABOUT US
96% of business partners trust our Company – check us out!
We provide regeneration services for turbochargers, DPF/FAP filters and SCR catalysts. We highly value our team of experienced specialists-technicians and a state-of-the-art machine park. Through efficient management we are able to process even the most advanced orders in shortest possible time.
Check out why 96% of business partners trust our Company.Reliability is a key word that describes cooperation with Krymar.
TECHNOLOGY
Turbocharger regeneration
You may be surprised by the aesthetics and order in our Company. Krymar is not an ordinary workshop – it is a technological laboratory equipped with such state-of-the-art and advanced technological appliances as SCHENCK and CIMAT balancers, flow bench CIMAT TURBO TEST EXPERT, MATT sandblasters, pressure washers, filter and catalyst regenerating machine FFSolution FH2 Semi Double and a lathe room.
Our specialists also repair control electronics and actuators for turbochargers. From the moment of receiving parts we work in maximally clean conditions, which at the same time fosters regeneration of turbochargers and filters.
TURBOCHARGERS
Application
Here you can find some peace and quiet. While driving, many of us achieve new goals and reach new destinations – alone or with our nearest. Hence, safety and dynamics of the engine are much more significant than it might seem.
Thanks to 3 years of warranty for the turbocharger and access to the global technology of the world's leader in balancer manufacturing - SCHENCK - we have become a stable supporter of car mechanics not only in Poland but also abroad.
Take a look at the advanced animation above. A turbocharger is one of the most beautiful technologies in a car – energy recovered from exhaust gases is a source of improved power and economy. Exhaust gases fuel the turbine which powers the charger. A cylinder is fed with increased volume of air and boosts the dynamics of your engine.
01. Passenger cars...............
With all the rationality of today's automotive choices, engine power still remains of key importance to the owners of passenger cars. There is nothing strange about it. Engine power is not only a source of satisfaction while driving. On top of this, it allows car users to make dynamic manoeuvres on the road as well as feel confident and safe behind the wheel. A turbocharger ensures economy and ecology, being a source of further savings. Therefore, we feel obliged to raise awareness on the effectiveness of regeneration among the owners of passenger cars.
02. Trucks.............
Enormous mileage and difficult working conditions make the engine of heavy load vehicles exceptionally prone to failure. The turbine wheel in the turbocharger is exposed to extremely high temperatures that can heat it red hot at the rate reaching 100 thousand rotations per minute. Therefore, a selection of proper oil, lubricants and filter replacement in a truck are paramount for ensuring faultless work of the engine.
03. Agricultural machines..................
In a turbo-charger engine the turbocharger assembled in an agricultural machine is especially prone to working in difficult conditions as well as resulting breakdowns. As a company from the Podlasie region, for many years we have raised trust among farmers who appreciate the reliability and professionalism of our services. You can count on our free advice at any moment
04. Special vehicles................
Most machines used at construction sites or in difficult terrain conditions work constantly under heavy load; hence, they are particularly prone to damage occurring in turbochargers. As the machine must resume its functionality at short intervals, potential repairs must be performed relatively fast. Therefore, we have a stock of spare parts and offer wide access to specialist warehouses. This allows us to perform repairs within one working day.
DPF/FAP, SCR, DOC REGENERATION
Particulate filter cleaning
Catalysts and DPF/FAP filters in Diesel vehicles and GPF filters in gasoline vehicles limit the permeation of pollutants into the atmosphere and make cars more environmentally friendly. However, regeneration itself incorporates detergents that are dangerous to nature and the filter as well. Krymar uses the technology of a Swiss company FFSolution which recovers the filter's functionality with the use of water, tested fluids and patented technology. We are proud that – as a company situated in a region of the world's unique beauty – we do not contribute to environmental pollution and manage to shape pro-ecological awareness among our Clients.